---
Welcome to the Anderson Repeater Club website. We are a group of amateur radio operators (hams) who support three repeaters in Anderson, Indiana. We meet on the first Tuesday of odd numbered months, at 7:00 PM at the Madison County Emergency Operations Center located at 200 N. Delaware St. in Anderson. All are welcome to attend. Click on the "Membership" link above for more information about us.

Many of us also meet at the same time and place on even numbered months as members of the Madison County Emergency Management Agency Communications Division for training in emergency communications.
---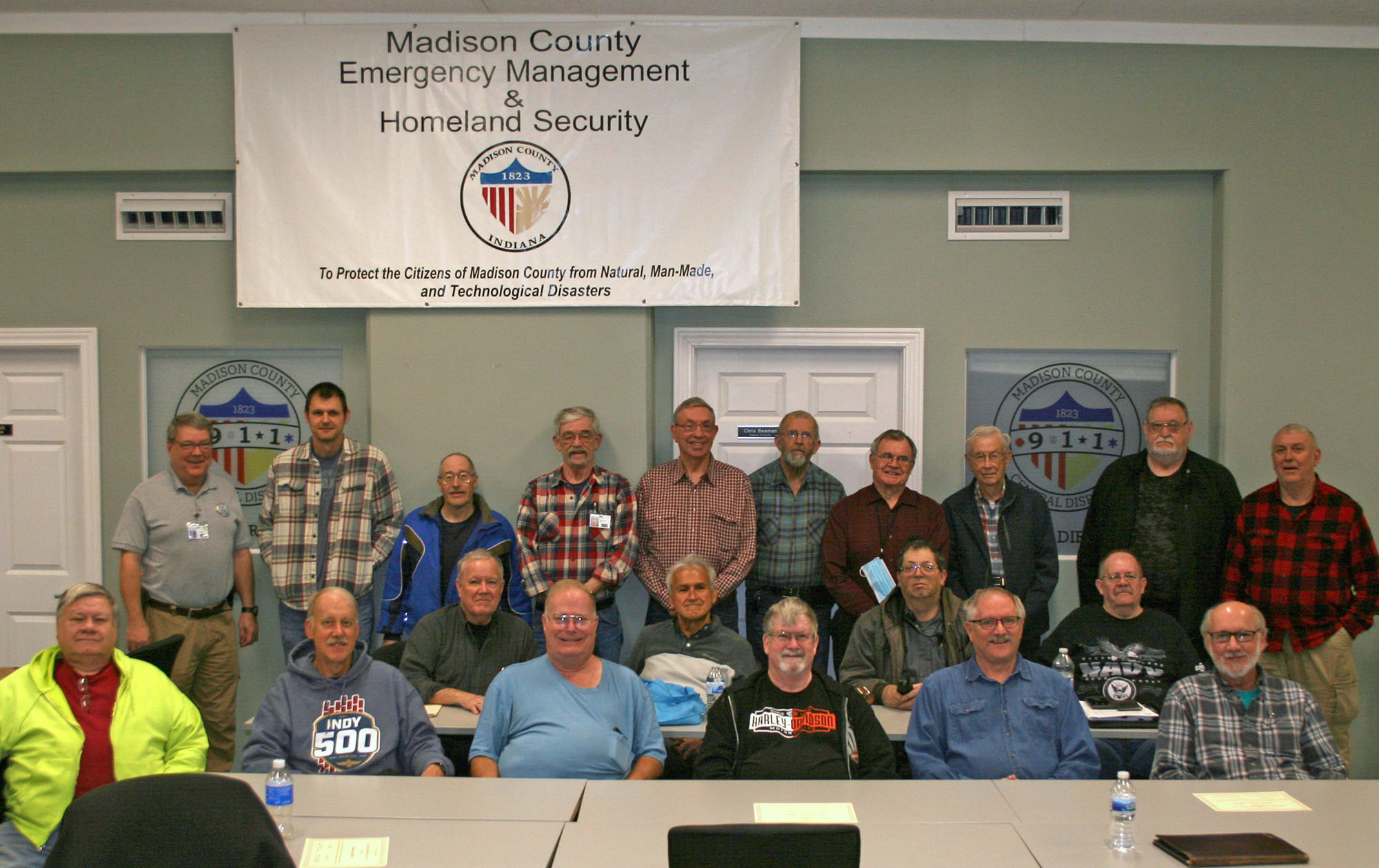 Back Row: K9DYR, K9KEF, KA1PJT, W9GNR, KV9W, N9LYJ, WA9CWE, K9TZJ, W9MWM, AK9JS
Middle Row: KA9SYP, K9BLK, W9CGA, KD9RZG
Front Row: N9ZAF, N9DR KC9DJU, KE9XF, N9VZL, K0GDH
Photo by W9EEL

The Anderson Repeater Club is a group of amateur radio operators, mostly from Madison County, Indiana, who are dedicated to the following activities:
Build, maintain, and operate three repeaters in Madison Count for public service activities and for the use of the members and other amateurs.
Serve as an corps of trained observers who can make accurate and knowledgeable observations and reports to aid in the issuance of timely and accurate weather warnings.
Meet regularly to exchange technical information and enjoy the company of our fellow hams.
Support other local events with reliable communications when and where needed.
---
---
Click on the links in the blue bar near the top of the page to visit other sections of this web site.
<!Ñ- Footer -->
---
Contact Information:

Our mailing address is:
Anderson Repeater Club
P. O. Box 615
Anderson, IN 46015

You may send E-mail to us at